WARP Gr
The most spacious chair in the WARP lineup. Perfect for those who need a lot of space in their chair. Reinforced gas lift and 3D-adjustable armrests.
R
4,636
Choose color
Modifications available: 5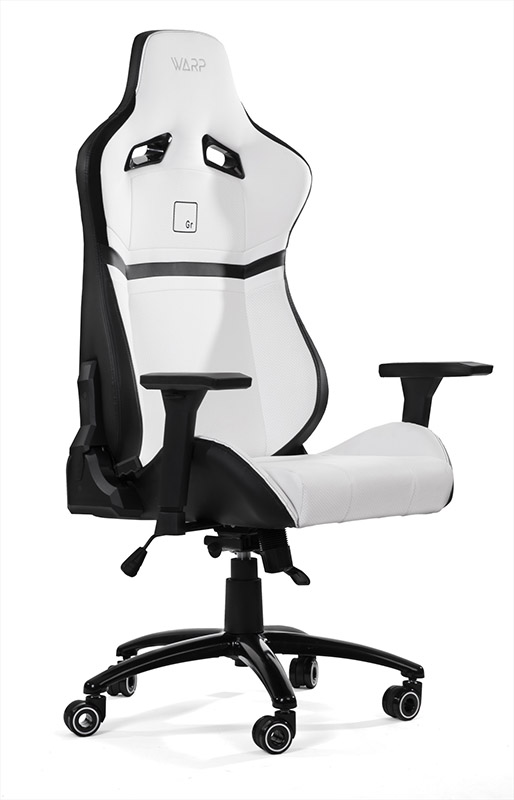 Features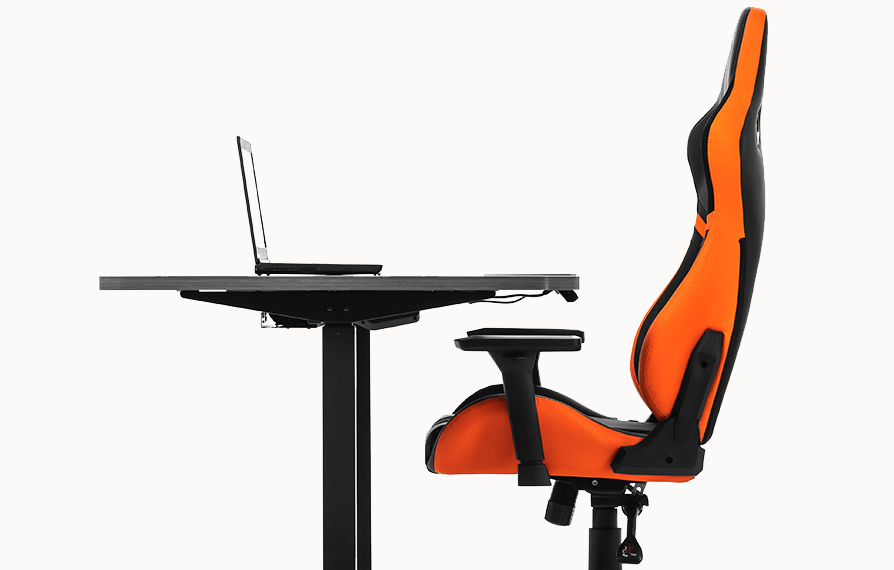 Extra space for home base
A super comfortable and spacious chair. The high back allows even tall people to feel comfortable, and the wide seat with thick polyurethane foam even lets you sit crossed-legged.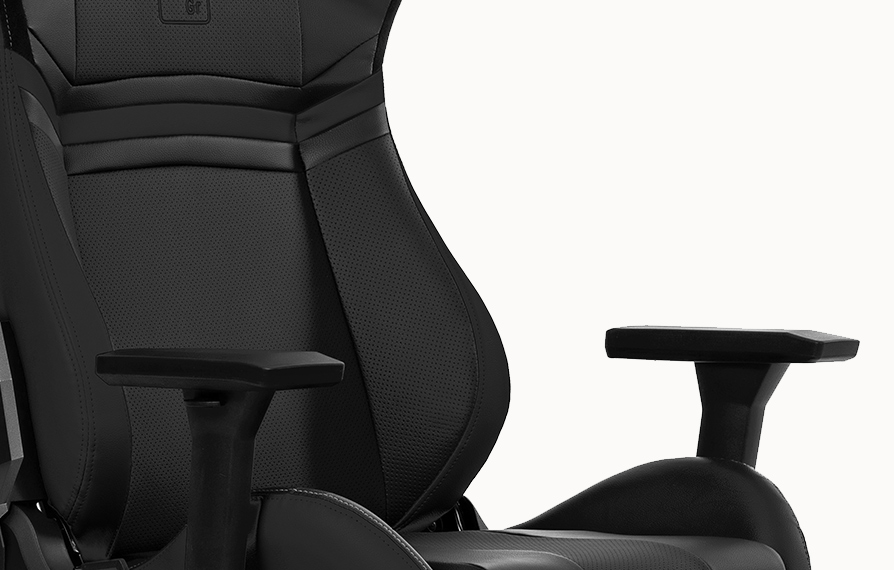 Ergonomics
The Gr's integrated steel frame is buried in polyurethane foam, so you cannot feel it from the exterior. The ergonomics account for body measurements of users with a BMI up to 29. Because WARP cares!
Confident austerity with a sports temperament
The Gr will fit perfectly into both classic office interiors as well as modern gaming rooms. As usual, the chair's central parts are perforated leather, while the accent is made of black Alcantara.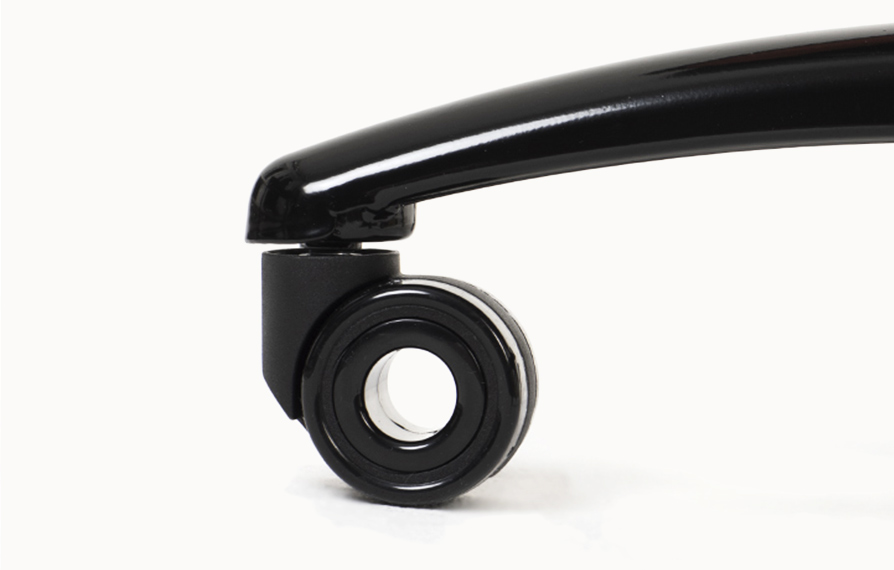 Reliability above all else
A Class-4 TUV gas lift, certified castors with polyurethane coating, reinforced five-arm steel base and extra thick eco-leather. Who else can say that, huh?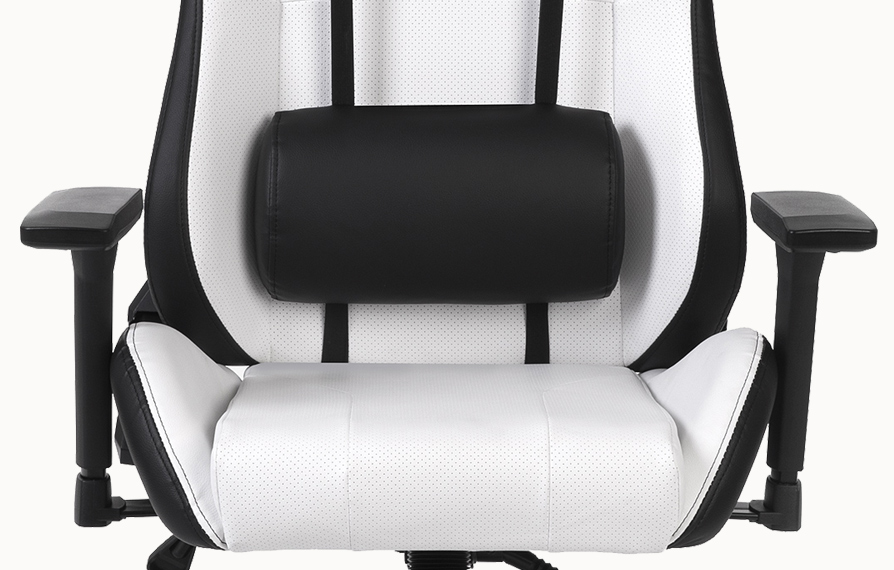 3D armrests: the industry standard
The WARP Gr is the epitome of balance between reliability and functionality in gaming chairs. The lockable 3D armrests with a soft polyurethane cover may be the most reliable out there. They are used in the most popular gaming clubs in the world.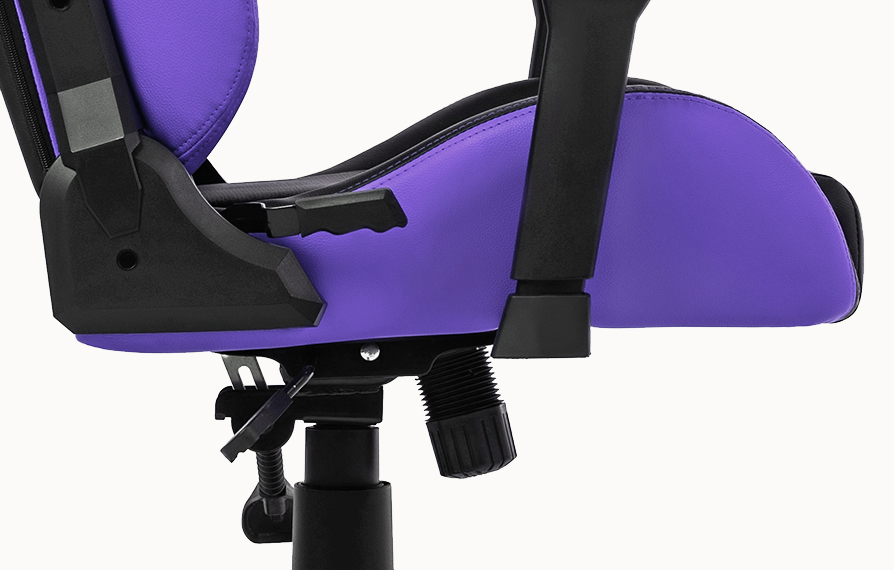 Completely silent lockable rocker mechanism
After a tense raid, what a pleasure it is to throw back your WARP and take a breather. The WARP Sg's tilt mechanism lets you find a comfortable position for playing or relaxing. And if necessary, it lets you fix your position. Without making a sound.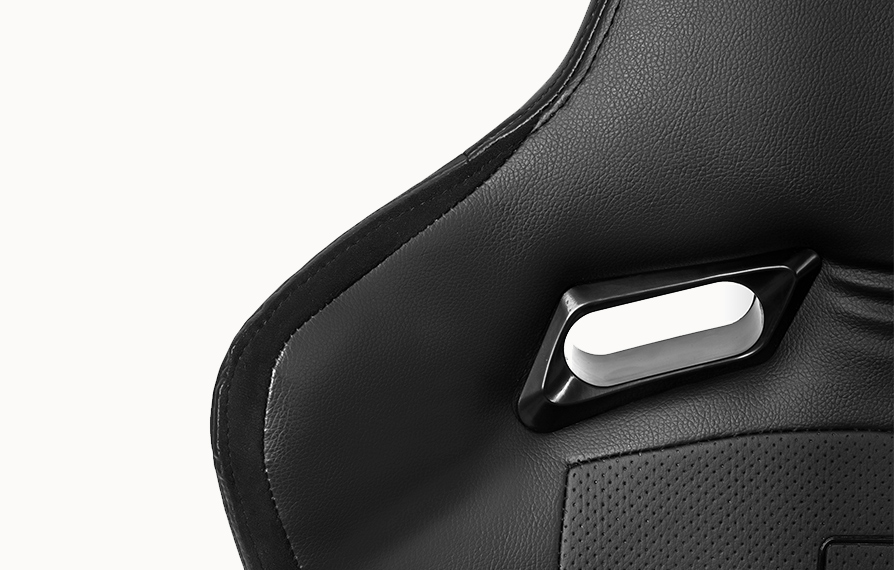 Perforated eco-leather
The perforated eco-leather covering ensures optimal ventilation of the chair's surface, which is in continuous contact with the user's body. This is exactly the same technology used in automobile seats.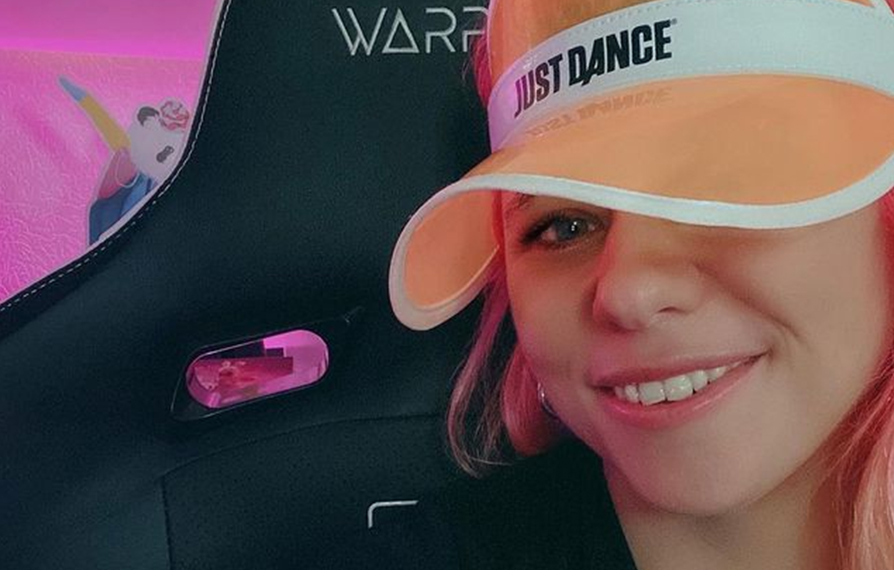 Who is this for?
Users with a body mass index (BMI) up to 29, which corresponds to a height of up to 5'11". An uncompromising chair for those who value functionality.
Specs
| Feature | Value |
| --- | --- |
| Application | Personal / gaming club / office |
| Maximum load | 120 kg |
| Assembled dimensions (W/L/H) | 60/75/130 cm |
| Chair upholstery | PVC eco-leather + perforated PVC eco-leather. |
| Backrest angle adjuster | Yes, step mechanism |
| Lumbar support | Super soft lumbar cushion on double elastic bands |
| Side support | Yes, conspicuous |
| Backrest width | 54 cm |
| Backrest width at the shoulders | 56 cm |
| Height from seat to top of backrest | 86 cm |
| Backrest angle (range) | 160 degrees |
| Backrest filler material | Elastic high-density polyurethane foam |
| Seat filler material | Elastic high-density polyurethane foam |
| Height from floor to seat | 49-59 cm |
| Useable seat width | 37 cm |
| Useable seat depth | 48 cm |
| Seat angle (range) | up to 20 degrees |
| Headrest | High backrest + cushion |
| Armrests | 4D: height, depth, rotation, width |
| Armrest Pad width | 8 cm |
| Depth of Armrest Pad | 25 cm |
| Height (range) of armrests | 11-18 cm |
| Armrest Pad material | Elastic polyurethane |
| Minimum user height | 155 cm |
| Maximum user height | 195 cm |
| Mechanism type | Silent locking mechanism with rocking function and the ability to lock in any intermediate position. |
| Chair base | Hardened polyamide base with massage inserts in the beams |
| Wheels / supports | Silent designer donut casters with rubberized rim |
| Gas-lift | TUV 3 class |
| Gas-lift adjusting range | 10 cm |
| Lumbar cushion | Yes |
| Lumbar cushion upholstery | PVC |
| Lumbar cushion filler material | Soft holofiber and polyurethane foam |
| Cushion attachment type | Double elastic bands, adjustable. Removable. |
| Height of lumbar cushion | 18 cm |
| Neck roller | Yes |
| Neck pillow material | PVC |
| Neck pillow filler material | Soft holofiber and polyurethane foam |
| Neck pillow width | 22 cm |
| Height of neck pillow | 16 cm |
| Weight (excluding packaging) | 21.7 kg |
| Shipping weight | 24.7 kg |
| Packing options | 89x66x34 cm |
| Warranty | 2 years |
| Life time | 10 years |
| Special features | |