WARP Xn Max
The Xn on steroids: addressable RGB lighting built right into the upholstery, adjustable lumbar support, and unique donut casters.
R
4,636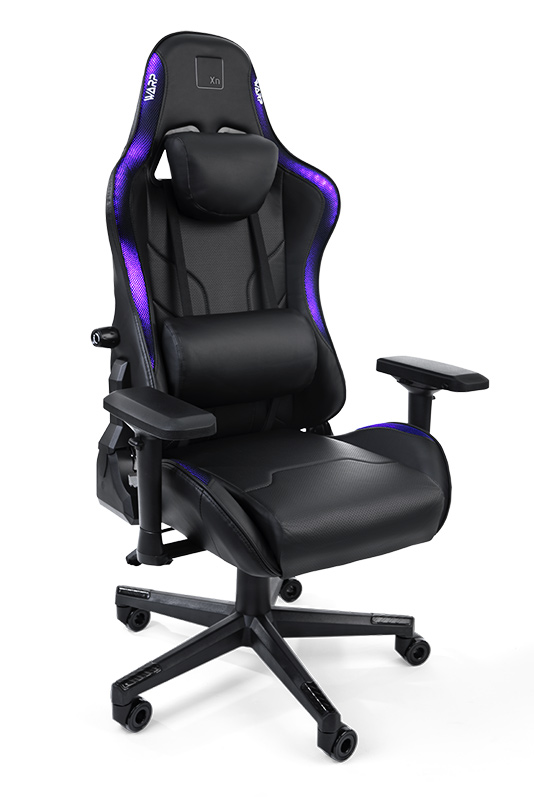 Features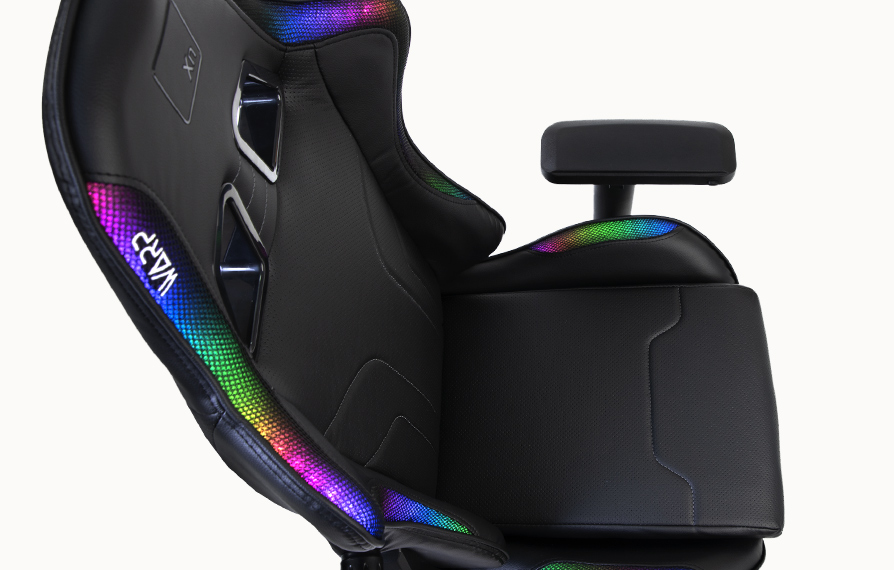 Individually addressable RGB lighting. Mic drop.
50+ lighting effects. Unique edge lighting technology on the contours of the chair and its seat. Possibly the most advanced backlighting on the market.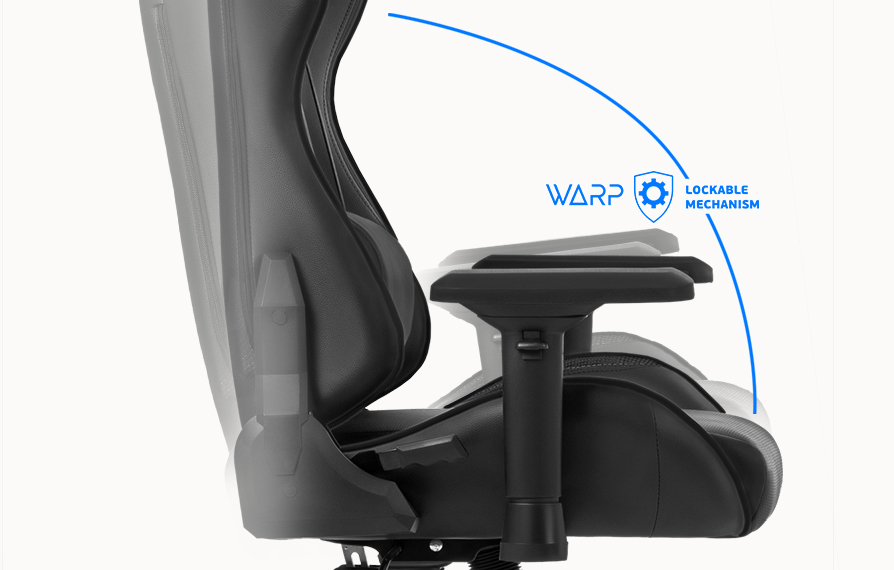 Completely silent lockable rocker mechanism
After a tense raid, what a pleasure it is to throw back your WARP and take a breather. The WARP Sg's tilt mechanism lets you find a comfortable position for playing or relaxing. And if necessary, it lets you fix your position. Without making a sound.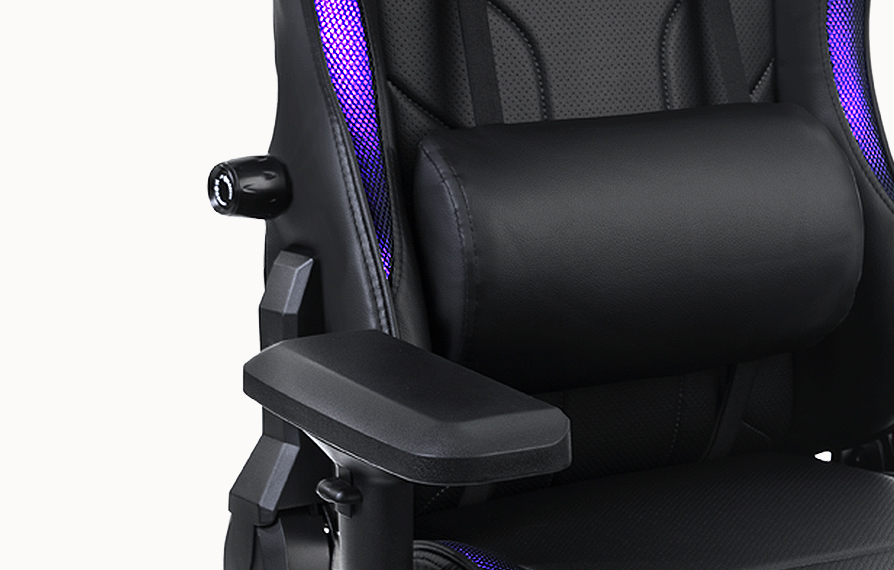 Adjustable lumbar support
The WARP Xn Max builds on the Xn model and inherits its ergonomics. But the Xn Max adds a great feature: adjustable lumbar support. The support can be adjusted to any position to achieve optimal back support.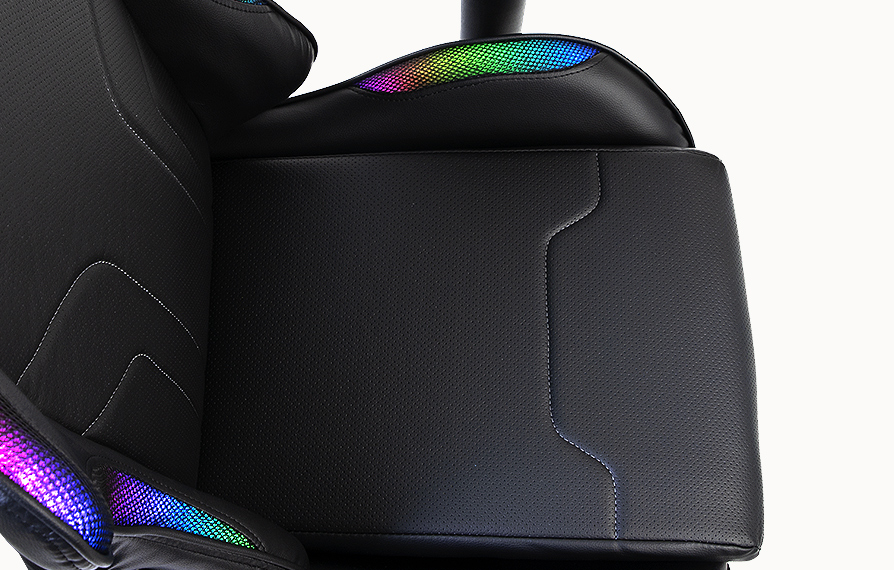 Perforated eco-leather
The perforated eco-leather covering ensures optimal ventilation of the chair's surface, which is in continuous contact with the user's body. This is exactly the same technology used in automobile seats.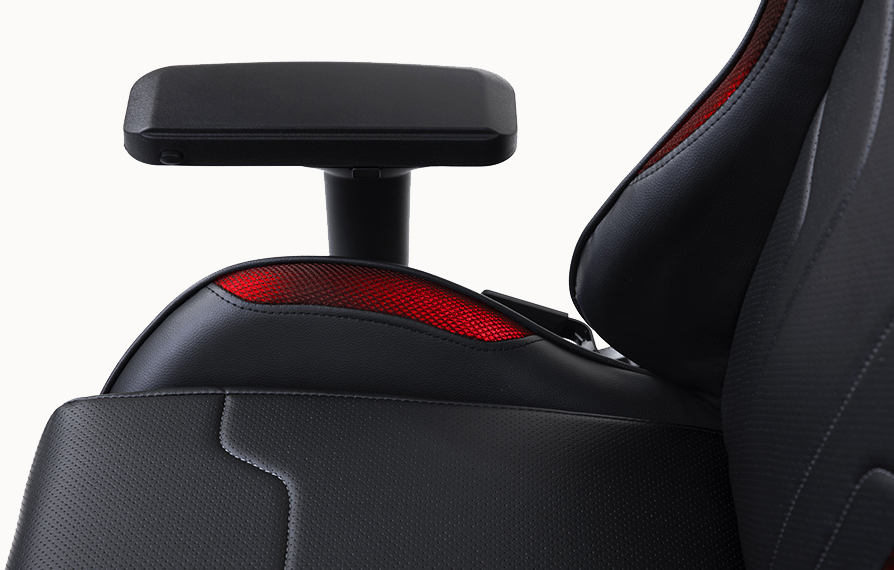 4D armrests: the industry standard
WARP Xn is essentially the reference model for gaming chairs. Its lockable 4D armrests, the de facto standard for pro gamers, are another confirmation of this.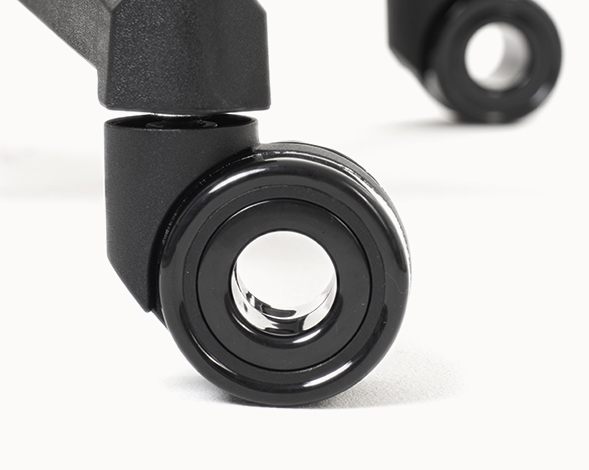 The casters roll, and the frags pile up.
We put unique donut casters on the WARP Xn chair. Completely silent and very stylish, these center-hole casters elegantly complement the look of an already stylish chair.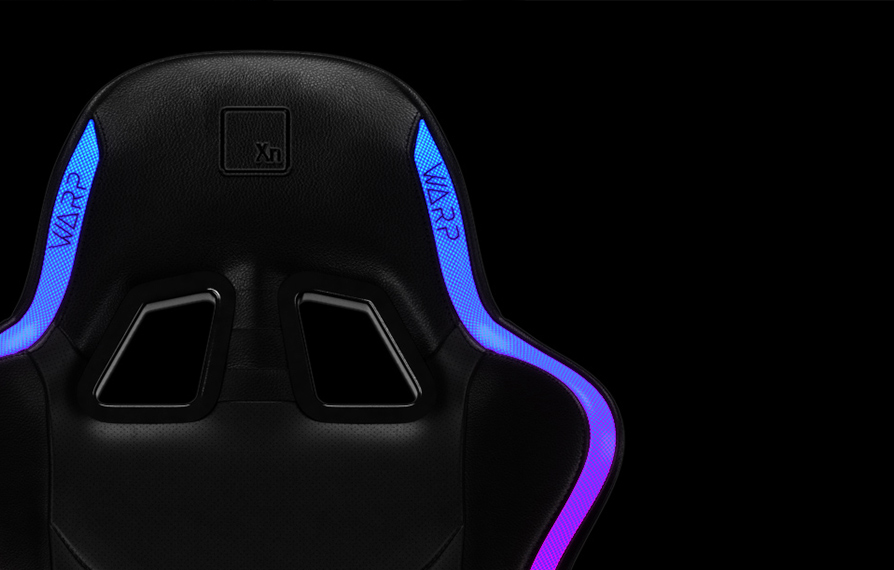 Who is this for?
Users with a body mass index (BMI) up to 29, which corresponds to a height of up to 5'11". Adjustable lumbar support for folks who care about their back health. Addressable lighting for connoisseurs of cool things.
Specs
| Feature | Value |
| --- | --- |
| Application | Personal / gaming club / office |
| Maximum load | 120 kg |
| Assembled dimensions (W/L/H) | 54/75/128 cm |
| Chair upholstery | PVC eco-leather + perforated PVC eco-leather. |
| Backrest angle adjuster | Yes, step mechanism |
| Lumbar support | Super soft lumbar cushion on double elastic bands |
| Side support | Yes, conspicuous |
| Backrest width | 45 cm |
| Backrest width at the shoulders | 53 cm |
| Height from seat to top of backrest | 84 cm |
| Backrest angle (range) | 160 degrees |
| Backrest filler material | Elastic high-density polyurethane foam |
| Seat filler material | Elastic high-density polyurethane foam |
| Height from floor to seat | 47-56 cm |
| Useable seat width | 37 cm |
| Useable seat depth | 45 cm |
| Seat angle (range) | up to 20 degrees |
| Headrest | High backrest + cushion |
| Armrests | 4D: height, depth, rotation, width |
| Armrest Pad width | 10 cm |
| Depth of Armrest Pad | 27 cm |
| Height (range) of armrests | 11-18 cm |
| Armrest Pad material | Elastic polyurethane |
| Minimum user height | 150 cm |
| Maximum user height | 180 cm |
| Mechanism type | Silent locking mechanism with rocking function and the ability to lock in any intermediate position. |
| Chair base | Hardened polyamide base with massage inserts in the beams |
| Wheels / supports | Silent designer donut casters with rubberized rim |
| Gas-lift | TUV 3 class |
| Gas-lift adjusting range | 10 cm |
| Lumbar cushion | Yes |
| Lumbar cushion upholstery | PVC |
| Lumbar cushion filler material | Soft holofiber and polyurethane foam |
| Cushion attachment type | Double elastic bands, adjustable. Removable. |
| Height of lumbar cushion | 18 cm |
| Neck roller | Yes |
| Neck pillow material | PVC |
| Neck pillow filler material | Soft holofiber and polyurethane foam |
| Neck pillow width | 22 cm |
| Height of neck pillow | 16 cm |
| Weight (excluding packaging) | 19.8 kg |
| Shipping weight | 23 kg |
| Packing options | 84x66x32 cm |
| Warranty | 2 years |
| Life time | 10 years |
| Special features | |