Unique.
Perfect form.
Authentic design.
Premium look.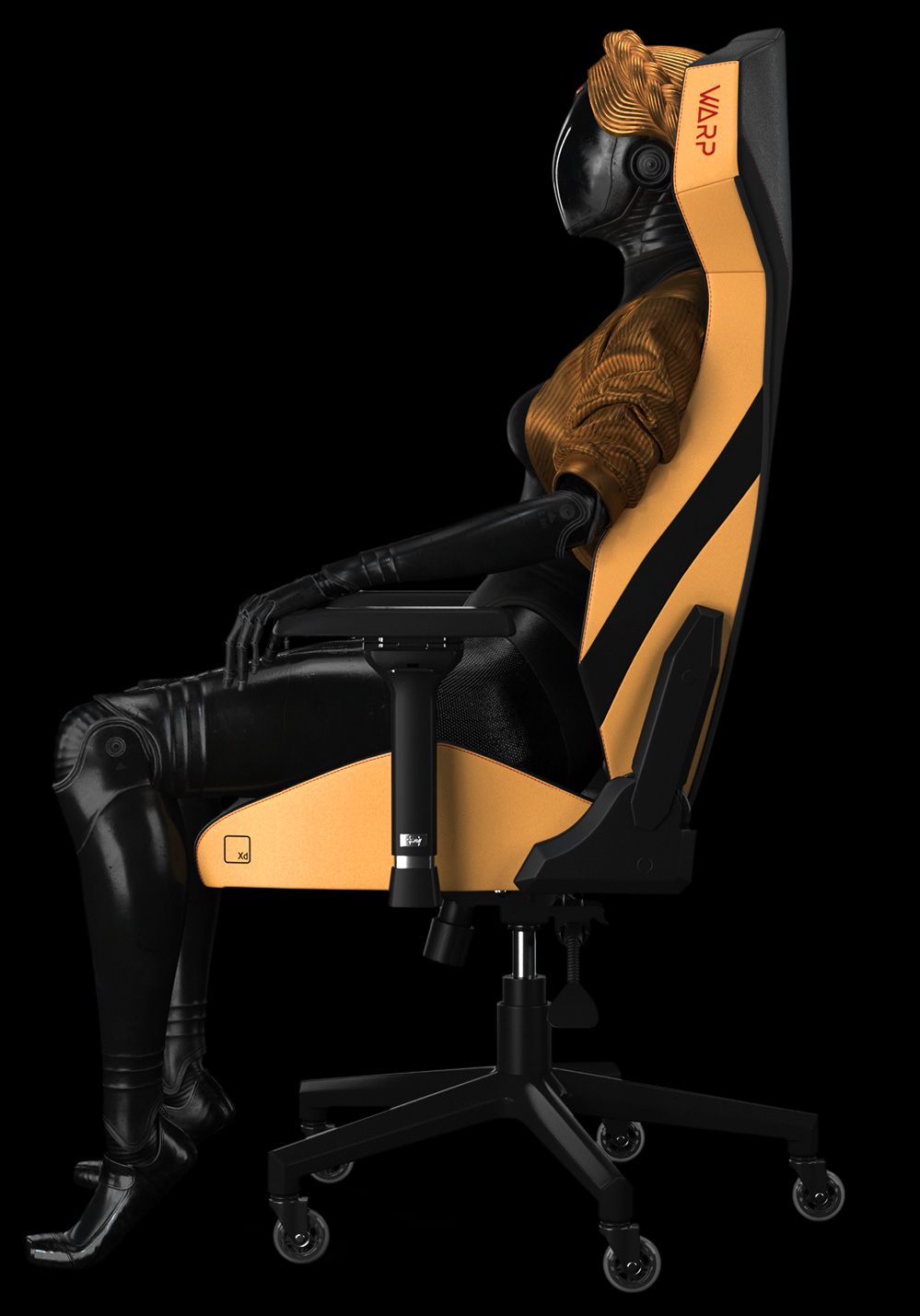 Ergonomic.
5 years of development.
The workgroup of 3 ergonomists and 2 spinal MD's, Two eSports trainers and dozen of pro-gamers developed one of the most advanced gaming chairs in the world.
12 know-hows.
Patents are expensive and we are yet a growing brand. So we use a know-how model. We engineer and launch our products straightforward without delays and extra costs for you. As a result, what we implement today - others do years later.
4D Lockable, Magnetic, EZ-Swappable, Soft touch armrests
WARP Xd offers unique WARP-branded top notch 4D armrests with all-lockable feature, minimum backlashes and 90 kgs maximum load each.
The EZ-Swappable magnetic armpads is most wanted feature for cat-owners, custom-solutions-wanters and hard-use-adepts.
SOLID.
Our chair frames and base are made of metal and aluminum. Be sure it will not fall apart.

Pre-order now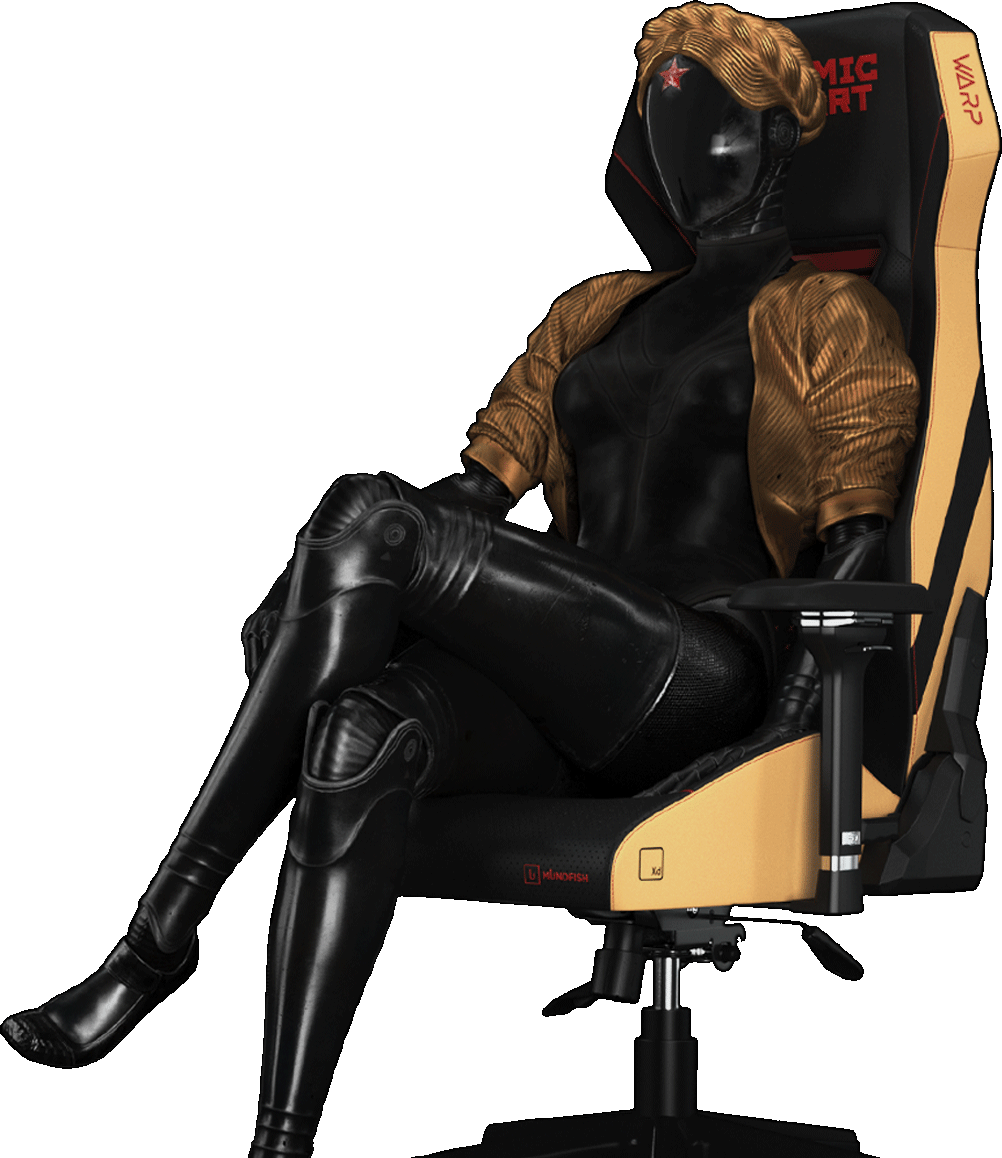 Advanced.
All-black wide smartPillow neck support with Magnetic «Snap&Move» technology is the most comfortable and advanced headrest pillow in the world *
* Based on our opinion. Of course.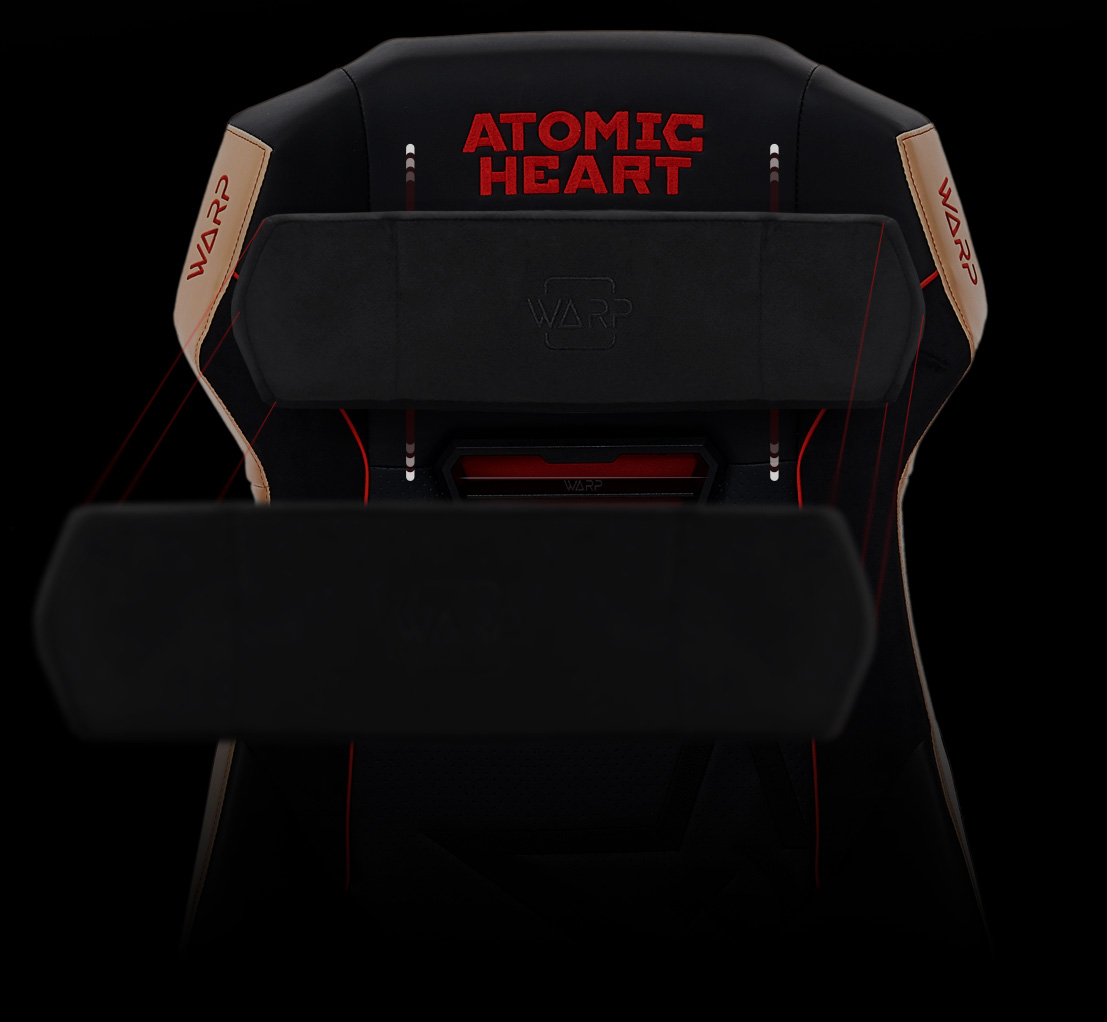 Want some rest from the headrest? Just spin it back to the back of the backrest.
Easy peasy magnetic squeezy.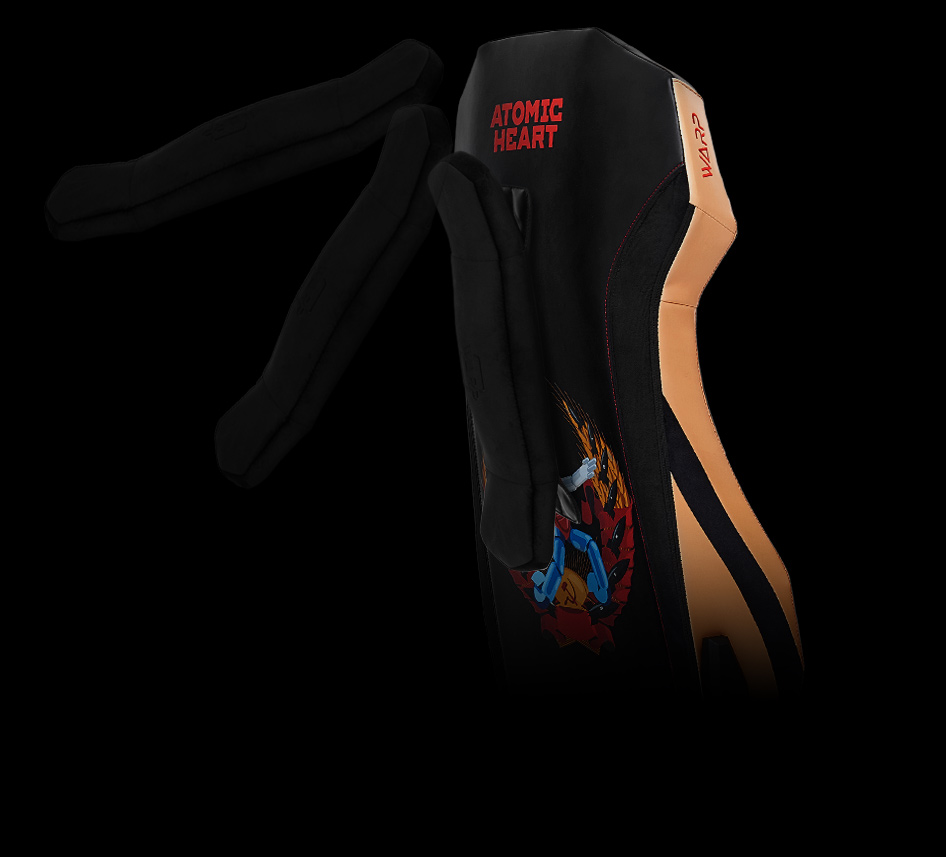 Scan NFC — check the authenticity of your chair
WAPR Xd has an build-in NFC tag. Scan the WARP Xd NFC with your smartphone to check your warranty and get limited offers from WARP.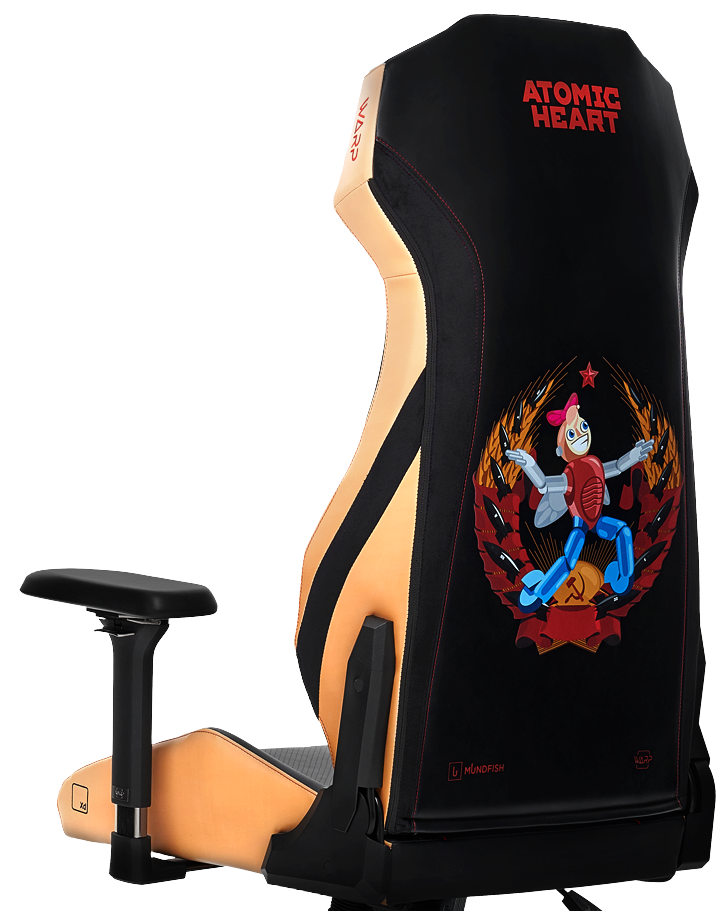 Tactile.
You know the meaning of absolutely no filters right?
Topnotch Faux Nappa Leather
All styling made with embroidery
All Materials arecombined with known of the tactile comfort
All plastic elements are made with top looking PE
Functional.
130 degre Backrest angle adjuster Mechanism — Untimate Zero-noise seat reclining mechanism — Swappable 4D armrests — Low height gas-spring that allows to lie back with maximum comfort.